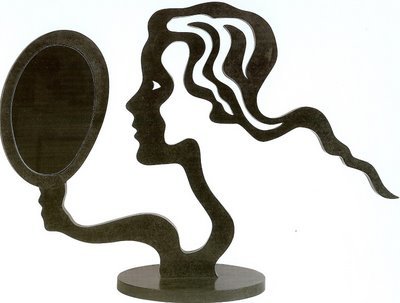 In case you didn't know, I am a part time yoga teacher, and one of my classes is at my office in London on a Wednesday evening where I teach a range of abilities Ashtanga style yoga. I started this class purely for the teaching experience while I was training, and naturally continued after I qualified in August this year.
However, the issue of cost has reared its challenging head as I intend to have a stab at building a career and generating some income from this in the New Year, so I constructed a survey to establish what people want and, what they would pay.
The average cost of a drop in class in London is quite a lot! At £16 per class and around £100 a month membership to yoga studios around here, it's no wonder it's not accessible for everyone and that some people are intimidated by the people who might practice there! This automatically put yoga at lofty heights, and that's before you get sucked into all of these fancy pants over-priced yoga mats and leggings!
Many of us take our teacher training because we fall in love with the practice and want to share it with the world. We want to get other people involved and help them find this wonderful lifestyle, and that should remain our goal, but not at the cost of our self worth.
Upon posting the link to my survey, one wonderful soul in the industry messaged me and told me to value just that; my worth. This really struck home. I was really planning on undercutting myself to give people the chance to practice, to get them onto their mats, BUT at the same time, this is why many yoga teachers are struggling. Yes, £16 is a lot, but £5 is not enough.
I spent a large sum of money on my training, which involved 200 hours of learning, plus countless hours of home practice and study outside of those weekends in the studio from 7am to 7pm, including the 7 day intensive course in Bulgaria. Not only that, but the feedback is that I'm a pretty good teacher! So why should I not charge a little more?
I want to get people onto their mats but I also want to eat. If I ever want to fulfil my dream of quitting my office job and make teaching my main source of income one day I have to get a little bolder. I have to respect my own values, goals and standards. What do I want from this? What do I hope to acheive? I have to make these plans and put my utmost faith in them, and myself, and not under sell.
I won't be charging £16 a class, but I think I have decided what I will charge. I'm currently working through a new website, and all will be revealed in the New Year, prices and all!
One final note, asking someone to work for free or ammend their policies for you, regardless of their industry, is a bit of an insult… would you go to work for the day for free?? If not, then don't ask someone else. If it's offered as a freebie then that's another matter, but please be respectful of people's choice of career and means of income.